Unparalleled expertise. Trusted products. Driving Efficiency Forward.
That's OTC.
Driven by decades of industry experience, OTC Industrial Technologies is a trusted, one-stop-shop supplier for comprehensive industrial and manufacturing solutions.

With outstanding engineering and service capabilities and a nationwide network of industry-leading vendors, OTC is invested in customizing the right solutions for our customers in virtually every industry.

OTC Industrial Technologies Is:

Experienced
Large number of industrial distributors and repair centers in our product lines in the USA
Provides tailored, expert solutions
Employs best in each industry under one brand

Comprehensive
Invested in providing solutions and moving you forward
Support through the complete lifecycle of manufacturing
Confident in our products and solutions for your challenges

Committed to seeing you thrive
Improve operational efficiency
Value customer loyalty and trust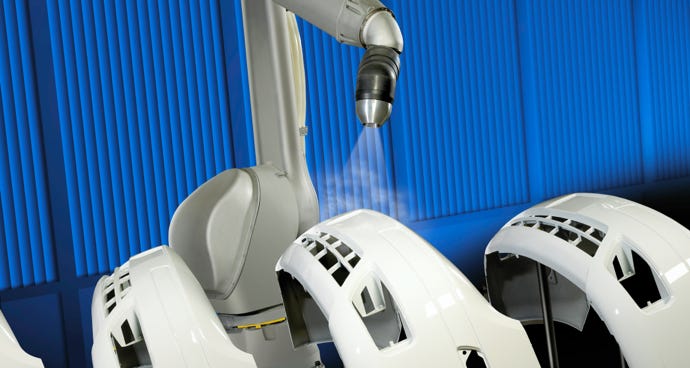 OTC offers a full line of premier air compressors, compressed air dryers, and filtration systems. Including industrial vacuum and blower systems, oil and water separators, receiver tanks, and mineral and synthetic lubricants.
Partnered with top-tier automation vendors, is a full-service distributor of industry's leading machine automation & control solutions, offering complete in-house design and fabrication services.
OTC Industrial Technologies is a leading supplier of high-quality, high-performance motor and bearings products designed to fit a variety of applications and environments. These products include mounted & roller bearings, housings, and motors for all applications.
Serving as your fourth utility, DIRECTAIR® improves manufacturing operations through our best-in-class air compression expertise to deliver clean, dry air with 100% reliability. With air as a utility, we provide our customers a superior financial value through the elimination of maintenance contracts, capital expenditures, and green energy solutions.
We offer a comprehensive line of certified electrical products & motors to keep your operations running. In addition to high-performance motors for all applications, we also are one of the largest distributors of sensors, breakers, HMI controls, switches, and relays in the country.
OTC is one of the largest filter suppliers in the industry. What makes us unique is our specialization in custom filter solutions. With a large quantity of filter inventory, our teams can custom design, cut, and produce filters to fit nearly every need.
Partnered with premier finishing vendors, OTC specializes in supplying industrial companies with a broad range of spray finishing systems and fluid handling equipment as well as sealant and adhesive application systems.
With our technical expertise, and 60 years of industry experience, we are committed to providing you with an extensive range of power transmission needs such as timing pulleys, couplings, sprockets, belts, sheaves, bushings, clutches & brakes and more.
OTC is one of the largest distributors of fluid handling solutions. We offer a comprehensive portfolio of commercial, municipal, and industrial pumps including, chemical process pumps, gear pumps, plunger pumps, and more.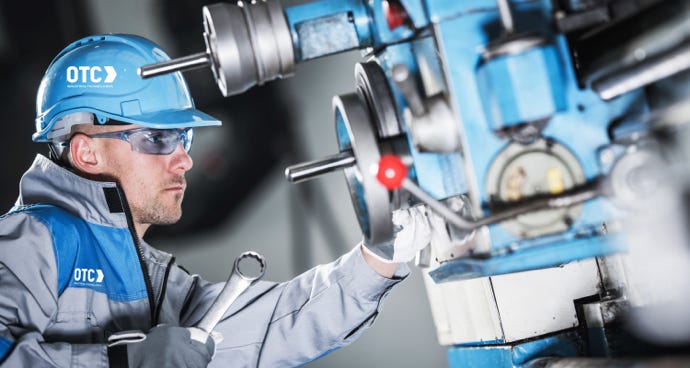 ENGINEER AUTOMATION SOLUTIONS
OTC Industrial Technologies is one of the largest custom engineering solutions providers in the US. For every tight and awkward space your facility may have, our Automation Engineering Team can create an automation design to fit your need and increase your operational throughput.
ENGINEERED COMPRESSOR SYSTEMS
We know that air compression is a critical part of manufacturing. From coolers to oil separators and blowers, our engineering experts at OTC Industrial Technologies can evaluate your current compressor systems and configure a solution to fit every need and space to keep you up and running.
Engineered Finishing, Dispensing & Filtration Solutions
OTC specializes in custom finishing, dispensing & filtration configurations for all manufacturing environments. Our fleet of Engineers can evaluate and design custom solutions that will deliver performance and quality to advance your manufacturing operations.
ENGINEERED PUMP SOLUTIONS
Not all areas of manufacturing are cookie-cutter. From designing pump systems for facility space and solving unique equipment challenges, OTC can provide a custom engineered solution for every need. 
Many of our customers turn to OTC Industrial Technologies air compressor rental solutions for planned and unplanned air compressor needs. With the largest fleet of rental air compressor units in the US, we have a solution to meet your needs.
SERVICE & REPAIR CAPABILITIES
Get the job done right with OTC. With our national footprint, industry-leading maintenance and repair programs, field service technicians, custom engineering, and fabrication options, we can keep your operations running at peak performance.
From pumps to filtration, power transmission & bearings, and air compressors, OTC has end-to-end solutions for automotive manufacturing.
OTC's DIRECTAIR® brand and many of our other offerings have contributed to the success within the Alternative Energy industry.
Your chemical plant runs 24 hours a day, 7 days a week and you can't afford the cost of an unexpected shutdown. We understand the need to keep running while controlling costs. That's why so many companies in the chemical process industry turn to OTC Industrial Solutions.
With the tightening regulations within the F&B industry, OTC has turn-key solutions from filtration, pumps, and ISO certified automation solutions to support customers within this industry. 
In the highly competitive process & manufacturing industry, it's critical for your facility to have high-performing equipment. OTC Industrial Technologies offers a comprehensive portfolio of solutions coupled with comprehensive maintenance and repair services designed to eliminate unscheduled downtime.
Water & Wastewater Treatment
OTC Industrial Technologies is one of the largest distributors of industrial and municipal equipment for Water and Wastewater Treatment in the US. Partnered with top-tier vendors, we provide cost effective solutions with a large portfolio of pumps, treatment equipment and SCADA systems.
Learn More About Services
Our Mission
OTC Industrial Technologies improves manufacturing operations through our breadth of product, best-in-class technical and engineering knowledge and superior customer service to lead every market we choose to do business in.
Our Vision
A re-envisioned industry where OTC Industrial technologies provides turnkey solutions that improve uptime, labor safety, and energy conservation on a large scale, improving the world around us.
Our Values
---
Integrity
We will do what we say we will do. Our words and actions will be honest, ethical, and respectful.
Partnership
We are a true long-term partner dedicated to providing solutions that improve day-to-day operations.
Balance
We empower our teams to enjoy life, work passionately, play hard, and take time to appreciate what life has to offer.
Achievement
We pride ourselves on achieving our goals and being judged in our work for our individual and collective accomplishments.
Expertise
We provide tailored, expert solutions for a wide variety of industries and work hard to provide you the right solution that goes beyond other industrial distributors.
Investment
We are proud to be committed to investment in our people and investing in innovative technology with an eye focused toward the future.