Air Technologies® is now OTC! To streamline your ordering process and improve your customer experience we are redirecting you to OTCindustrial.com

Air Technologies® is a total industrial solutions provider, representing the most successful global brand, Atlas Copco. We are North America's largest independent compressor distributor and service center, and while bigger does not always mean better, we have never lost sight of our customers. We use our success to reinvest in the things that matter most to our customers and our talented associates who serve them.
Phone: 614-342-6247
Locations:
1900 Jetway Blvd.
Columbus, OH 43219
Air Technologies® is now OTC! Learn how OTC can help support your business.
---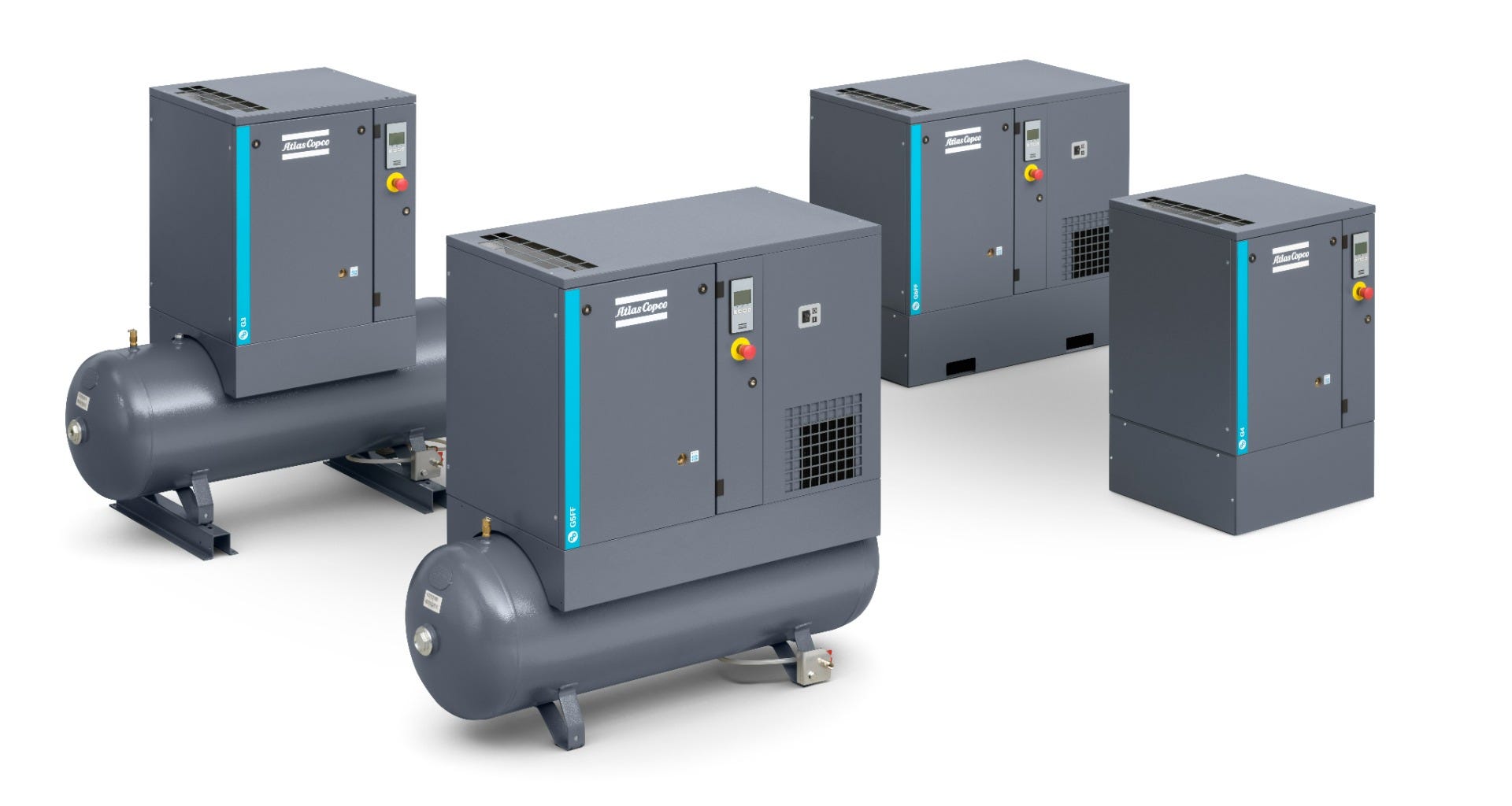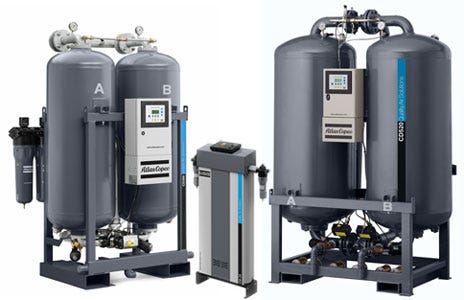 Air Compressors
Find the perfect match for your compressed air needs with Atlas Copco air compressors. We carry a range of air compressors that come with a host of innovative smart features that maximize reliability, increase efficiency, and reduce operating costs.
Air Dryers & Filtration
Complete your compressed air system with Atlas Copco compressed air dryers, air filtration products and pneumatic air dryers. We carry the following products: FX 1-21 Non-Cycling Refrigerated Dryers, FD Cycling Refrigerated Dryers, CD Heatless Desiccant Dryers, BD Heated Blower Purge Desiccant Dryers, MD Heat of Compression Dryers, SD 1-7 Membrane Dryers, DD, DDp, PD and QD Filters, and UD Filters.
---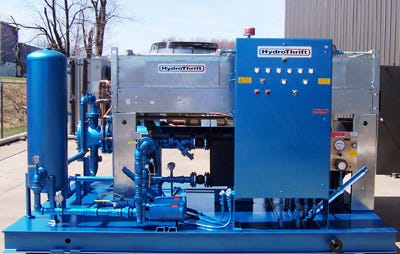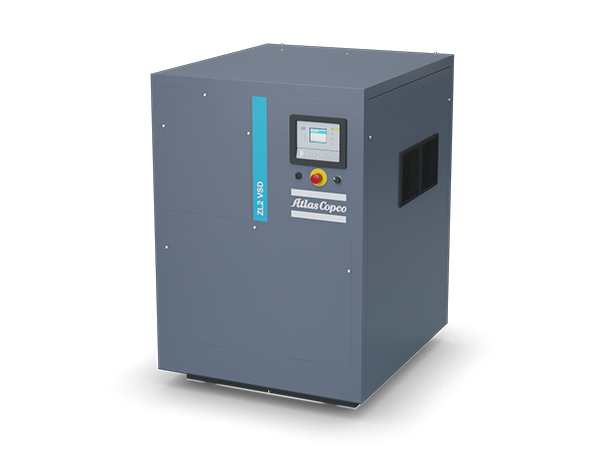 Cooling Systems
HydroThrift cooling systems provide solutions to many applications. HydroThrift is a world-wide supplier of packaged, closed-loop fluid heating and cooling systems. Its experience with a wide variety of industrial equipment cooling applications has enabled it to become a specialists in the design, engineering and fabrication of custom heating and cooling systems, whether it's evaporative, dry air, shell and tube or plate and frame heat exchangers or a combination of cooling methods. HydroThrift inspects, tests and rebuilds all types of heat exchangers. Some Intercoolers and Aftercoolers are stocked, others have very short lead times and pricing that can be 75% less than new.
Compressed Air Blowers
Find the perfect blowers and low pressure compressors for your processes and low pressure applications. We carry the following: Low pressure Oil free Compressors ZE/ZA2-4 both fix speed and Variable speed drive (30 -315 HP and pressure up to 60 Psig), Oil free screw ZS Blowers both fix speed and Variable speed drive (25 – 500 HP and pressure up to 22 Psig), and Oil free tri Lobe ZL Blowers both fix speed and Variable speed drive (2 – 335 HP and pressure up to 14.5 Psig).

---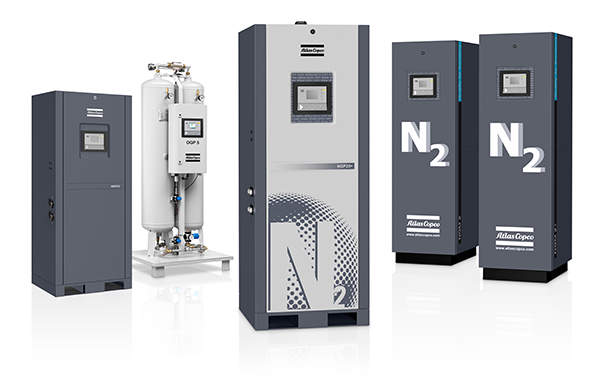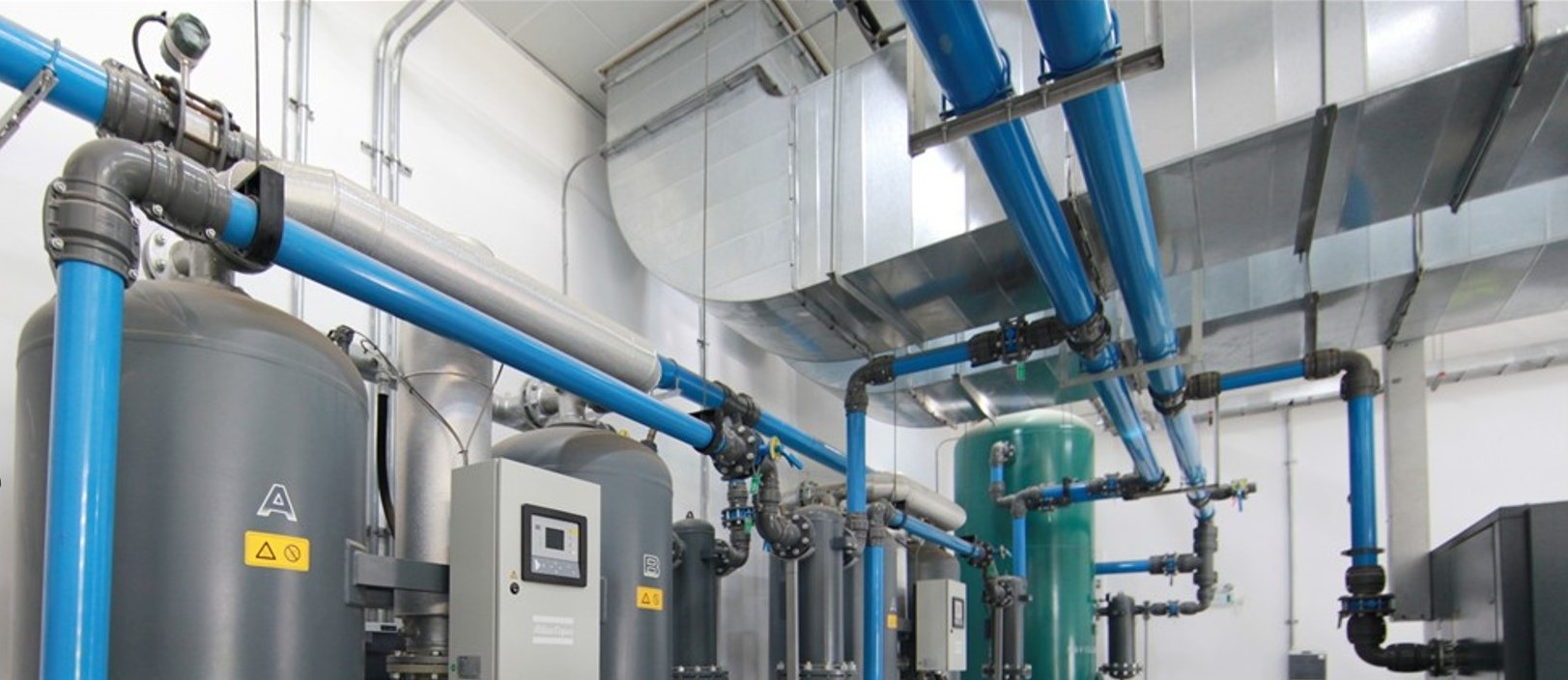 Nitrogen Products
On-site nitrogen generators allow you to produce your own nitrogen, requiring only a supply of compressed air. Compared to the on-demand delivery of gas bottles or tanks, on-site production of nitrogen gas helps companies meet application needs while achieving significant cost savings — reducing nitrogen costs by an average of 80%. Air Technologies supply Membrane Nitrogen Generators (NGM, NGM+) and PSA Nitrogen Generators (NGP, NGP+).
Compressed Air Piping
At Air Technologies®, we understand that your compressed air and inert gas delivery systems play a vital role in your production processes. Aluminium compressed air piping delivers air and inert gas in the most efficient and cost-effective way, which drastically increases your productivity and ultimately your bottom line. This is why Air Technologies® offers an aluminum solution to help you mitigate the issues created by traditional piping products.