OTC's Finishing, Dispensing & Filtration Solutions
The service relationship begins with our comprehensive System Evaluation and Inspection. We'll thoroughly evaluate the functionality, efficiency, and condition of your equipment and provide you with a written report detailing our findings and recommendations.
Our system evaluation is designed to detect problems before they lead to equipment downtime and to extend the life of your automatic powder unit. However, if you do need repairs to your equipment OTC has the expertise necessary to get you back up and running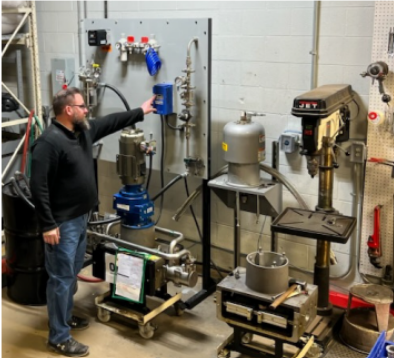 IN-HOUSE & ON-SITE EQUIPMENT REPAIR
Our expert technicians are ready to deliver top-notch repairs in-house and on-site, ensuring minimal downtime and optimal performance for your equipment.
We repair:
| | |
| --- | --- |
| • Manual Spray Guns | • Electric Pumps |
| • Automatic Spray Guns | • Manual Powder Guns |
| • Electrostatics | • Automatic Powder Guns |
| • Diaphragm Pumps | • Dispense Equipment |
| • Piston Pumps | • Plural Component Equipment |
Our expert team conducts thorough assessments, providing valuable insights and recommendations to optimize your operations.
We offer:
• Booth Airflow Audit
• Manual Powder Unit Inspection
• Automatic Powder System Audit
• Equipment Testing
• Preventive Maintenance
SERVICE AGREEMENTS
Service agreements offer proactive maintenance to prevent costly breakdowns and downtime.
We offer:
• System Audits
• Preventive Maintenance
• Field Service
• Training
While powder coating may be one of the final steps in your production process, it plays a crucial role in shaping your customers' initial perceptions. To ensure seamless operations and deliver products with impeccable finish quality, you require a system that offers consistent uptime, uniform coating, and minimal material wastage right from the start.
We Offer:
Powder Pump:

Flow tests
Hose correction calibration
Voltage verification
Reclaim efficiency
Operational diagnostics
Booth air flow
Floor cleaning
Duct cleaning

Disassembly and cleaning:

Guns
Reclaim systems
Powder delivery and transfer

Replacement:
Evaluation and Inspection:

Booth air handling and filtration
Electrical and fire safety systems
Gun movers, if applicable
Powder storage, delivery and transfer
Powder reclaim
Powder application and control
Booth grounding, floor cleaning, and duct cleaning
Recovery system
Powder management center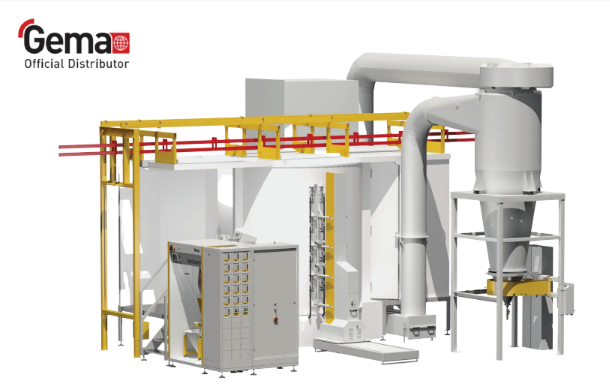 ---
Improper application of sealants and adhesives can lead to defects and recalls, while down equipment leads to lost production. You need to keep your customers happy, your employees productive, and your line going with dispensing system maintenance and repair services.
We offer:
Disassembly and Cleaning:

Diagnosis and Calibration:

Ratio validation
Dispense accuracy
Material pressure and flow
Supply air quality

Equipment Serviced:

Meter mix
Pumps
Valves and regulators
1K and 2K Systems:


Disassembly and cleaning
Rebuilds
Repair

Machine Rebuilds:

Air cylinder
Check valve
Rear pump seals
Valve soft seats
Soft seat to hard seat conversions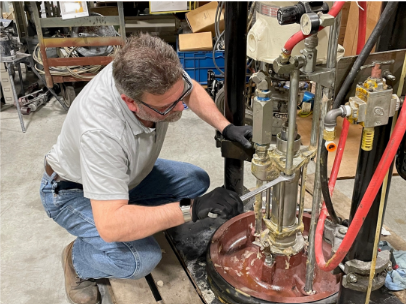 ---
Powder coating is one of the last processes in your shop, but finish quality is one of the first impressions for your customers. To keep your shop flowing efficiently and your products looking their best you need a system with highuptime, uniform coating, and high transfer efficiency.
We Offer:
Diagnoses and Calibration:

Transfer efficiency
Electrostatic verification
Operational audit
Compressed air quaility
Repair:

Manual gun
Powder injector
Controller components
Disassembly and Cleaning:

Wear part inspection
Manual gun
Powder injector
Fluidizing unit
Unit Replacement:

Controller
Manual gun
Powder injector
Pneumatic group
Gun cables
Upgrades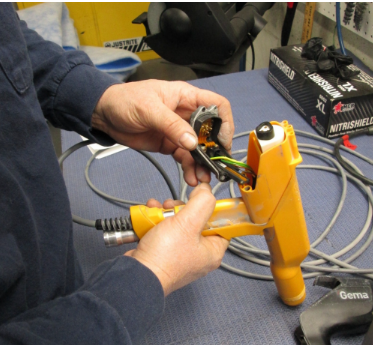 A Better Solution for Finishing and Dispensing in Manufacturing.
By OTC Insights Team on June 20, 2023
What Is Powder Coating and What Are the Benefits?
By OTC Insights Team on May 11, 2023
What Are the Advantages of Automation in Finishing?
By OTC Insights Team on July 20, 2023