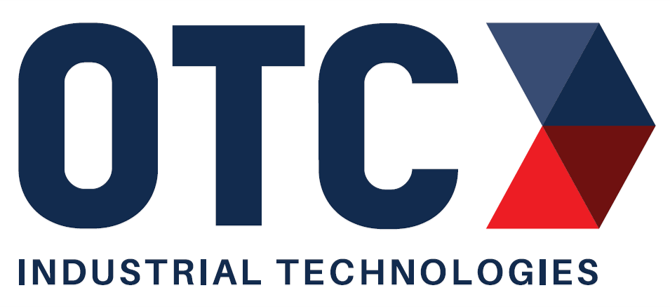 Realignment of OTP Finishing and Pump products will provide customers with top experts and industry-leading products.
---
COLUMBUS, Ohio — October 3, 2022 — OTC Industrial Technologies (OTC), an industrial equipment service provider and distributor headquartered in Columbus, Ohio, today announced the realignment of products and services within OTP Industrial Solutions. This realignment, effective January 1, 2023, is designed to better deliver superior expertise to their customers. Customers will continue to have access to the same world-class products they always have but now will have increased access to OTC's expanded breadth of technical resources, premiere products, and services.

OTC Industrial Technologies' mission is to improve manufacturing operations through their breadth of products, best-in-class technical and engineering knowledge, and superior customer service to lead in every market they choose to do business in. This investment in their people, processes, & technologies will better position them to provide deep expertise, to their valued customers.

Bill Canady, Chief Executive Officer at OTC, shared "We are thrilled to continue to invest in our customers & employees by aligning our industry-leading talent to our customer's needs across the organization. One of our company's core values is expertise. We strongly believe in providing our customers with the best technical talent." He went on to add, "Not only does this change provide our customers an opportunity to tap into our vast capabilities, but it is also an important investment into our employees. We believe in creating a collaborative culture that leverages the strengths of our people and builds opportunities for career growth."

Glenn Ritzi, President – Industrial Products Group, said "This is an exciting time for the organization and an opportunity for focus. This change allows our customers to tap into the deep product expertise and technical knowledge here at OTC. Many of our customers see us as an extension of their team and being able to provide them with innovative solutions and top industry technical knowledge is paramount in our partnership."
About OTC Industrial Technologies
Established in 1963, OTC Industrial Technologies (OTC), https://otcindustrial.com, is one of the largest industrial distributors and service providers in the United States. OTC provides expert solutions for industrial motion control, factory automation, fluid power, pumping systems, spray finishing, power transmission, and compressed air systems. OTC operates a broad geographical footprint and delivers value to customers through its primary operating brands and divisions including OTP Industrial Solutions, AAP Automation, Air Technologies, Advanced Industrial Products, American Industrial Corporation, Buckeye Pumps, C&C Industrial Sales, Compressed Air Systems, Contrast Equipment, Crimson Electric, Critical Rental Solutions, Diversified Pump, Filter and Coating Technology, Furey Filter and Pump, IDG Compressor, Industrial Process Equipment Group, Keller Electrical, Laron, Midway Industrial Supply, Ohlheiser, PK Controls, Pumps, Parts & Service (PP&S), PumpTek, PSI Engineering, Tape Industrial Sales, TP Pump, and Tri-Power MPT.
---
---
---