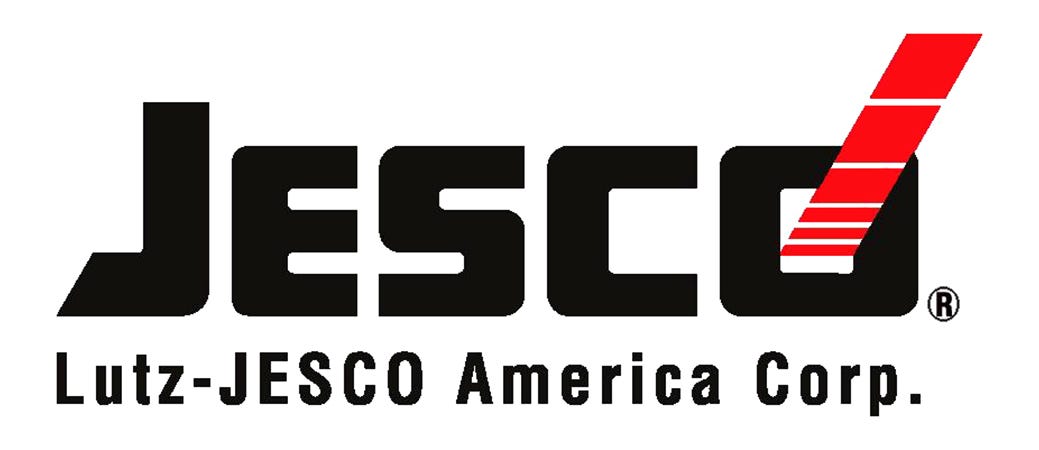 For over 75 years, Lutz-JESCO America has been manufacturing dosing equipment and related components with world-leading innovation and quality. JESCO equipment can be used in all kinds of dosing and disinfection processes, especially treatment of drinking water, process water and industrial wastewater applications. And Lutz engineers a drum pump for every kind of fluid – from pharmaceutical and food applications, to flammable and highly corrosive liquids. Plus, they support their lines with a full line of accessories.
Lutz-JESCO offers a complete range of JESCO equipment for the dosing, conveying, control and disinfection of drinking water, bathing water and process water. Continuous further developments and in-house production ensure high quality and the compliance of the products with the high international standards. The OTC family of companies are stocking distributors of the JESCO line.
Now part of the Lutz-JESCO America group, Lutz drum and container pumps are constructed to assure safety and economy when transferring neutral, aggressive and flammable liquids from different-sized containers. They are ideal for pumping aqueous and light viscous liquids in mobile or stationary use.
---
Lutz-JESCO offers a broad range of dosing and conveying equipment designed for high-purity through highly corrosive fluid applications.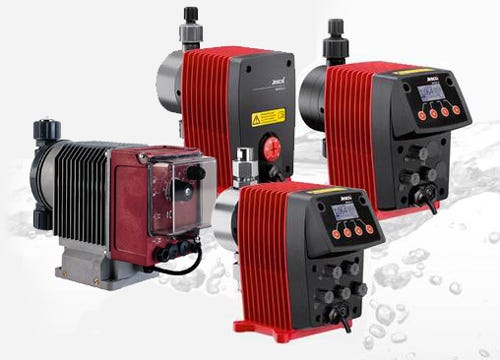 JESCO MAGDOS SOLENOID DIAPHRAGM DOSING PUMPS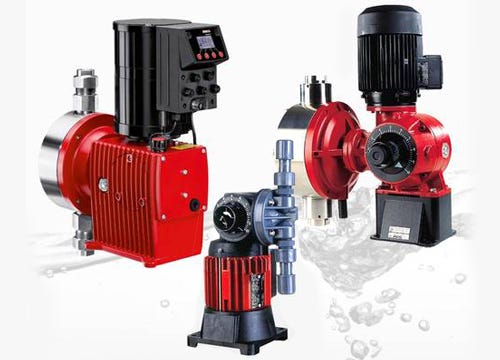 JESCO MEMDOS MOTOR-DRIVEN DIAPHRAGM DOSING PUMPS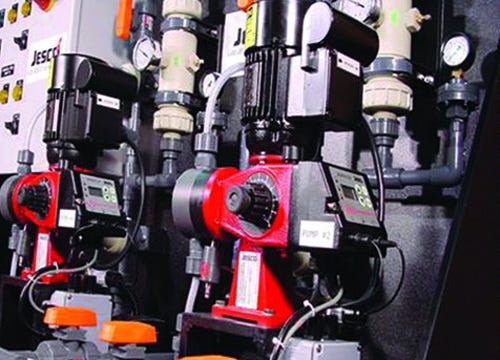 JESCO CHEMICAL FEED SYSTEMS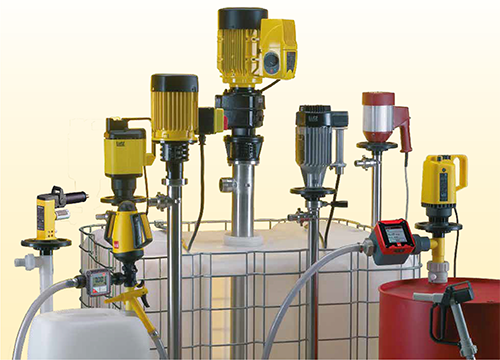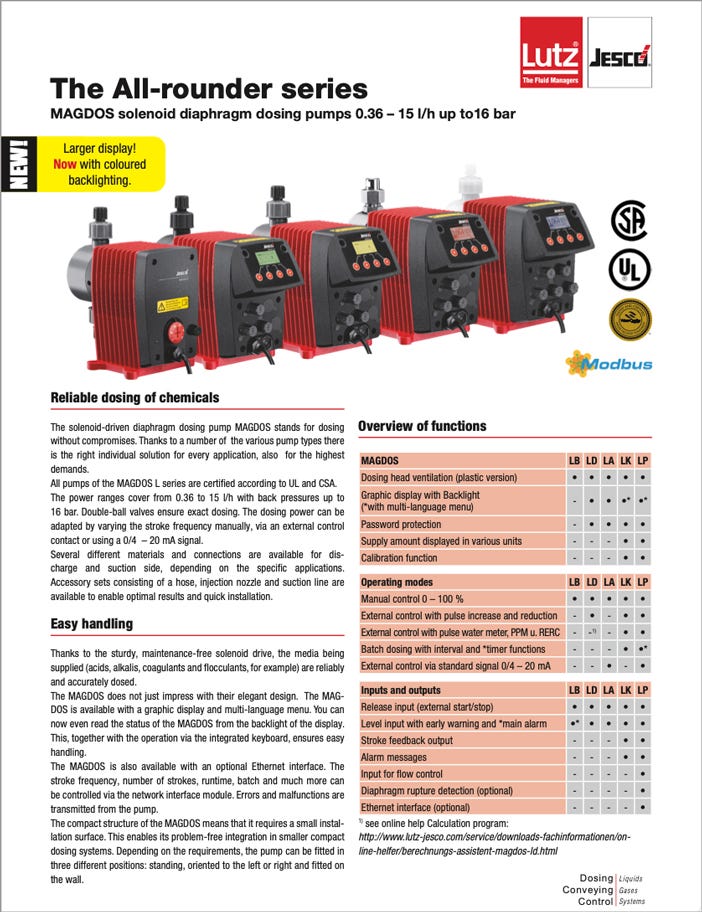 MAGDOS LB, LD, LA, LK, LP Solenoid Diaphragm Dosing Pumps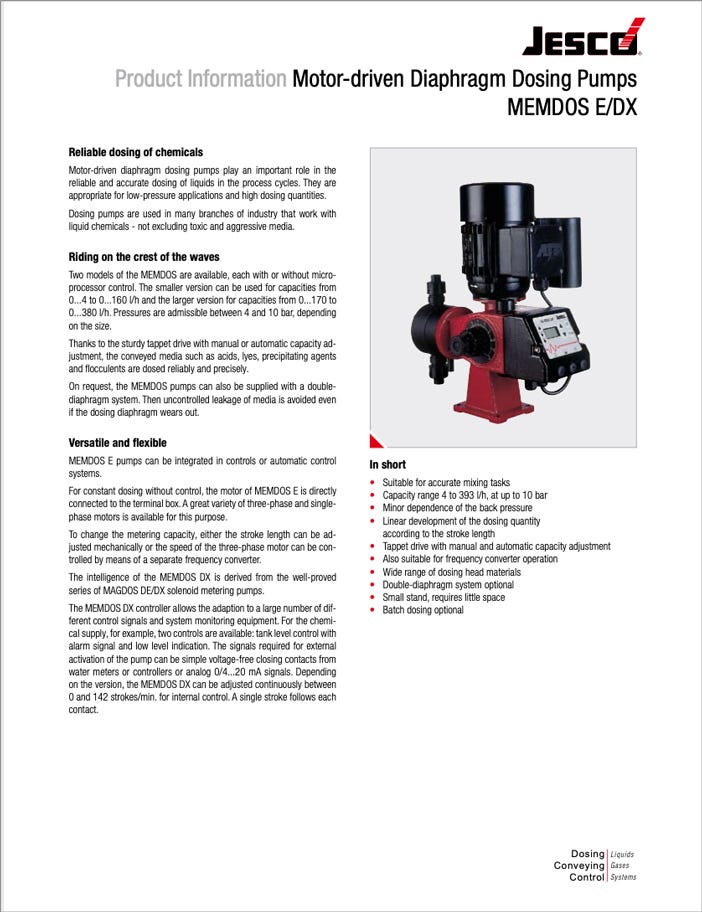 MEMDOS E/DX & GMR/MR Motor-driven Diaphragm Pumps with Microprocessor Control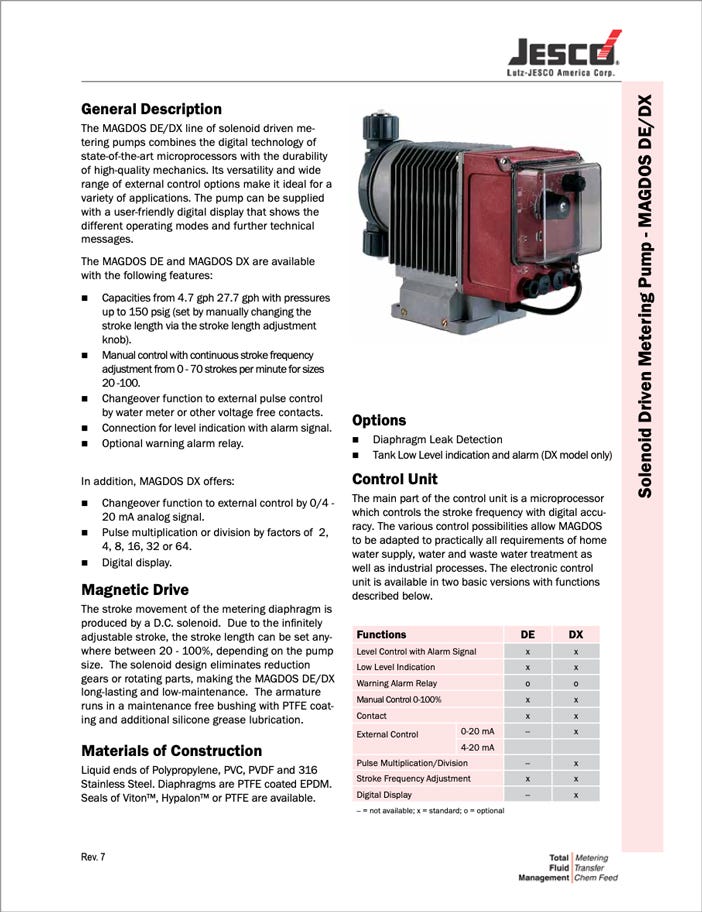 MAGDOS DE/DX Digital Solenoid Diaphragm Dosing Pumps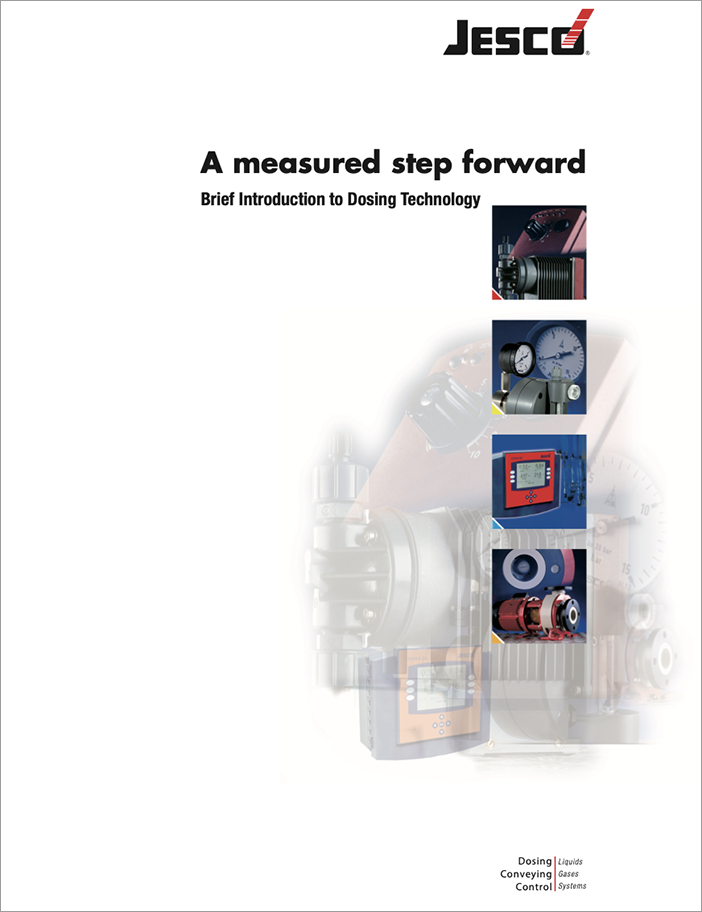 Introduction to Dosing Technology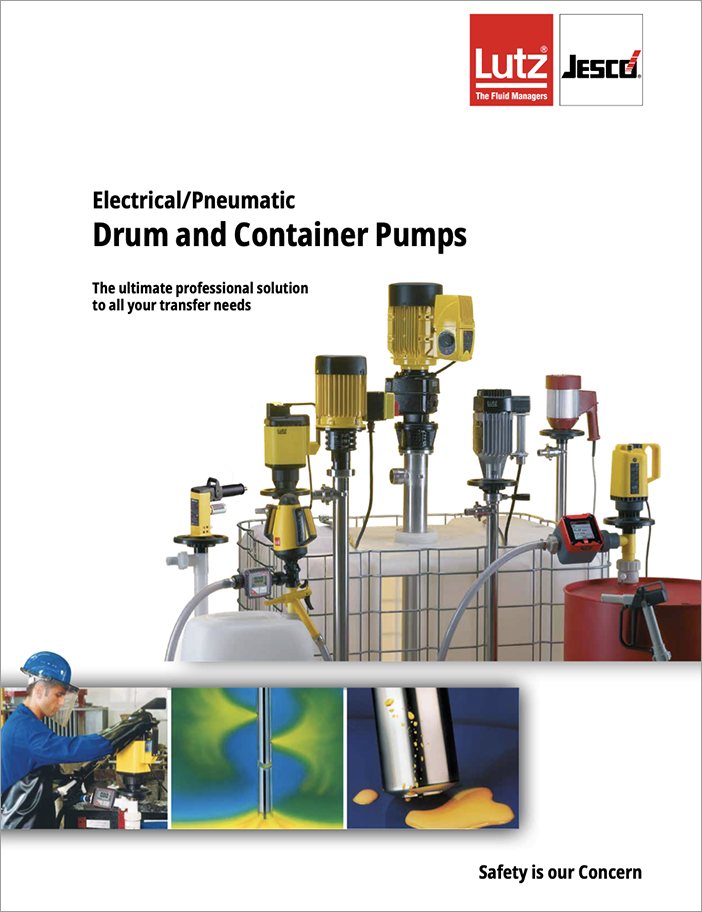 Lutz Drum & Container Pumps
---
Lutz-JESCO industrial and chemical feed solutions are ideal for these in-demand dosing, disinfection and flammable/corrosive applications.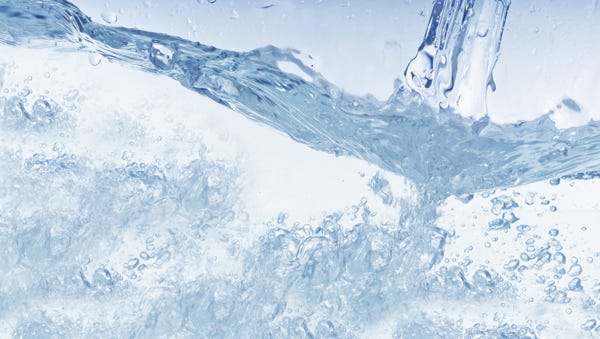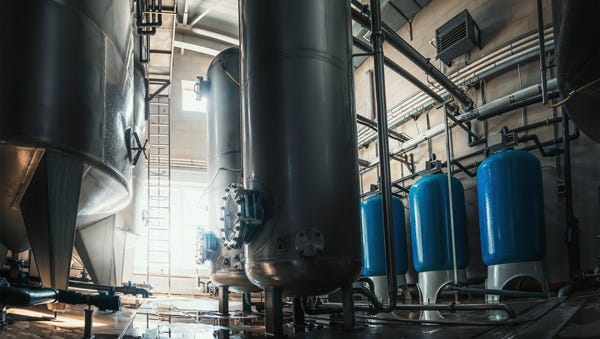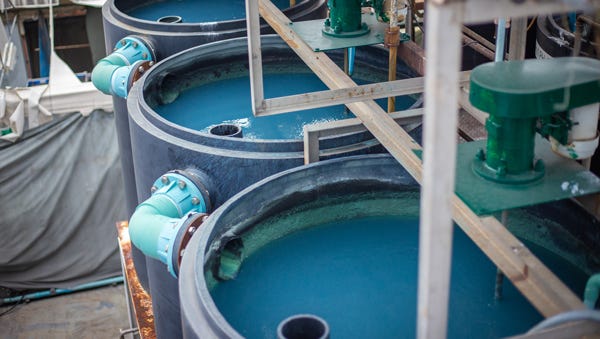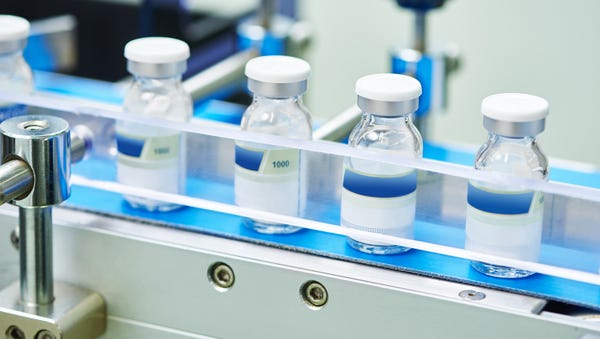 PHARMACEUTICAL MANUFACTURING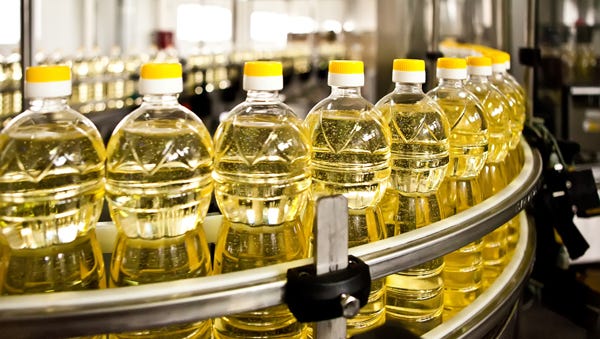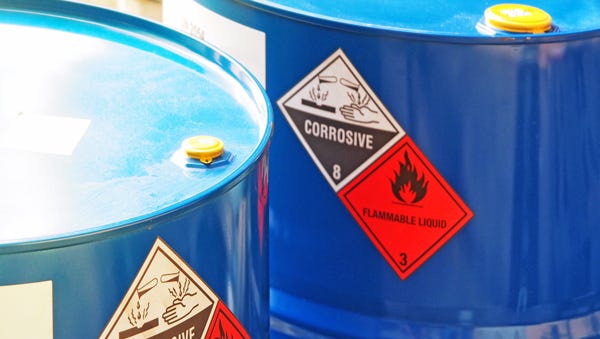 Lutz Hydraulic drum emptying system with follower plate for food, pharma and cosmetics
Lutz Drum and Container Pumps for easily flammable liquids