 ---
AIC is now OTC! To streamline your ordering process and improve your customer experience we are redirecting you to OTCindustrial.com.
Since 1969, AIC's application specialists have worked closely with our customers to develop the BEST solutions to their individual finishing and dispensing needs. The AIC team includes a technically diverse group of highly trained specialists focused solely on the application of liquid & powder coatings and the dispensing of sealants, adhesives and potting materials. As the Midwest's premier supplier of painting, powder coating and dispensing systems, equipment, service, and components, AIC is uniquely positioned to support your application needs from initial concept through start-up and operation.
Phone: 800-888-9256
Fax: 888-284-8066
Locations:
1400 American Way
Greenwood, IN 46143
AIC is now OTC! Learn how OTC can help support your business.
---
---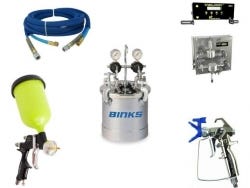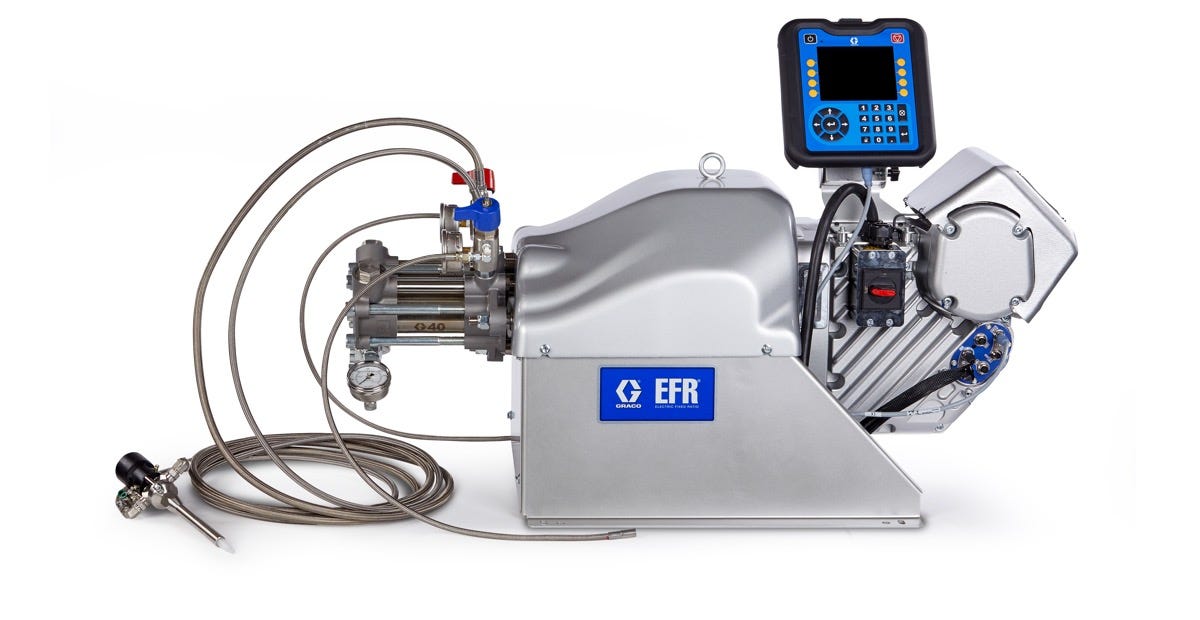 Liquid Finishing Equipment
The finishing specialists of AIC have practical, real-world backgrounds in applying the latest coatings on all major product substrates including metals, woods, and plastics in the General Industrial, Off-Road, Wood, Appliance and Aviation markets. In addition, our specialists represent a wide-range of industrial application products including robotics, electrostatic, conventional & HVLP applicators, pumps & fluid handling equipment, flow meters & proportioning equipment, IR & convection bake ovens, burn-off ovens, spray booth & air filters.
Sealant and Adhesives
Whether you need a consistent bond, accurate proportioning equipment, hot melt supply systems or a reliable way to transfer, meter, mix and dispense materials, AIC offers engineered solutions featuring Graco's complete line of dispensing equipment. Whether you are dispensing epoxy, plastisol, sound deadeners, silicone, hot melt materials, potting compounds, butyl, polyurethane, desiccants, warm melt sealer, specialty resins, polyvinyl chloride (PVC) or other materials, AIC will work with you to develop the right solution to your sealant and adhesive needs.
---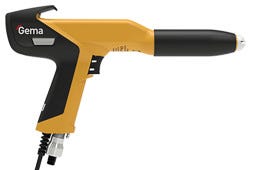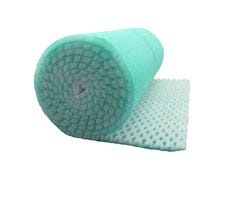 Powder Finishing Equipment
Powder coating remains popular in the finishing industry as users continue to look for alternatives to reduce operating costs, improve product quality and eliminate hazardous emissions. Whether you are an existing manual powder coater looking to automate your operation — or are considering powder coating as an alternative to your existing liquid finishing system — AIC is available to help guide you through the process.
Filter Products
Clean air is an essential component to all industrial and commercial facilities. AIC offers our customers operational reviews of their current filter usage, allowing us to recommend the optimal air intake filtration and/or paint overspray collector that is necessary to meet the air quality standards and reduce filter expenses within each specific environment. AIC distributes filters manufactured by Columbus Industries, AJ Dralle, Koch Filter Corporation, Smart Media and TruFlow. In addition, AIC offers custom-manufactured filters for a variety of industrial settings.