---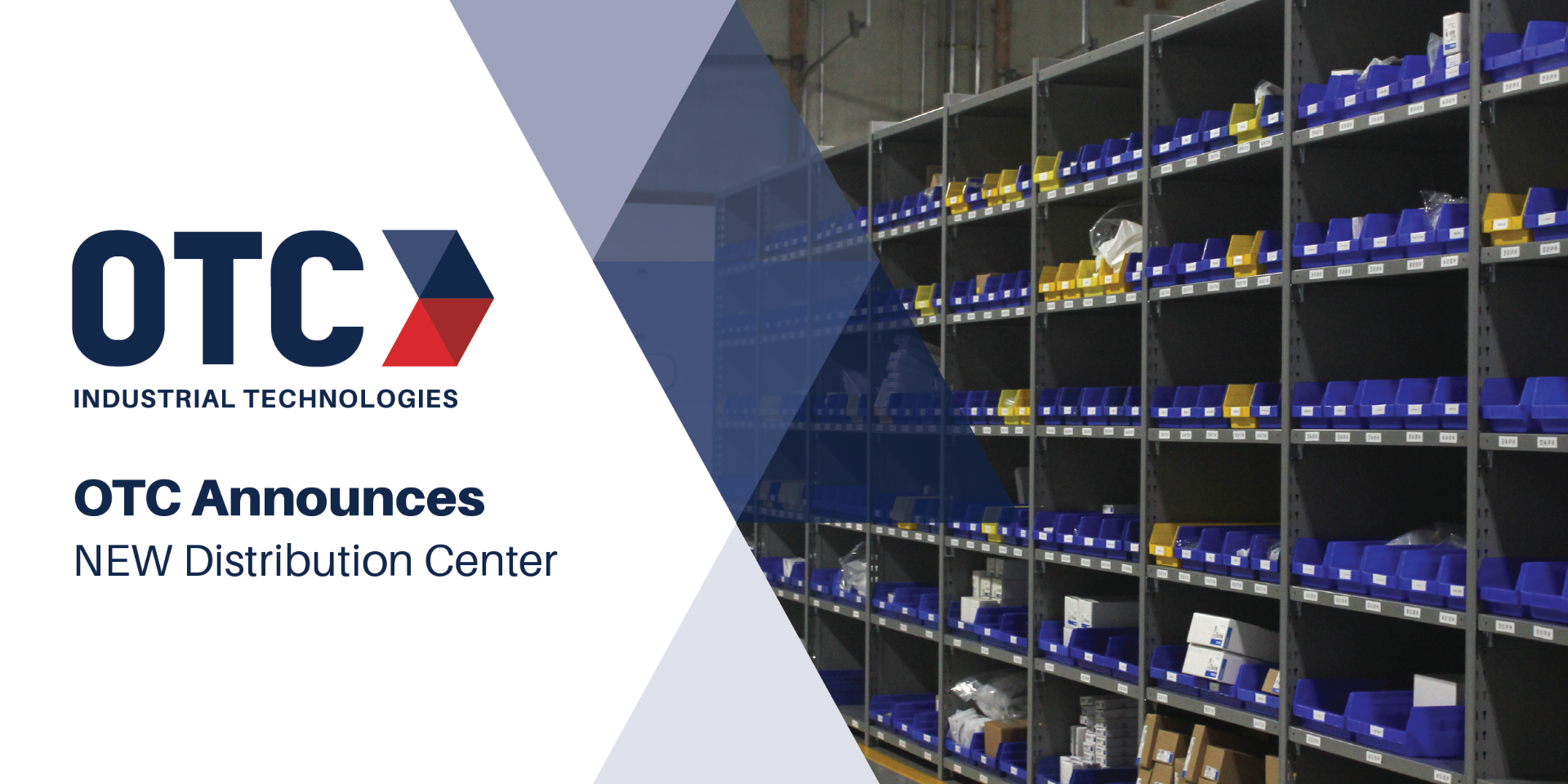 OTC Industrial Technologies Distribution Center to Increase Operational Efficiency & Logistics
---
Cincinnati, Ohio – July 31st, 2023 - OTC Industrial Technologies, a premier industrial distributor renowned for its commitment to efficiency, is proud to announce the development of its Distribution Center. This new facility will expand OTC's operational efficiency, logistics management, and customer and vendor experience, reaffirming its dedication to delivering unmatched value to its customers and vendors.

The new Distribution Center, strategically located in Cincinnati, Ohio, will optimize OTC's supply chain and streamline distribution operations. With this milestone expansion, OTC Industrial Technologies aims to claim its position as a leader in the industrial distribution sector.

OTC Industrial Technologies' New Distribution Center Offers:

Expanded Product Portfolio: With the added capacity of the new Distribution Center, OTC Industrial Technologies is now equipped to stock a more comprehensive range of industrial products in a centralized location. This inventory ensures that customers and vendors can access a vast selection, fulfilling their diverse needs and requirements.

Advanced Customer and Vendor Experience: The heightened operational efficiency and improved logistics management translate into a superior customer and vendor experience. Timely deliveries, accurate order processing, and responsive customer service enhance satisfaction levels and foster long-term partnerships.

Enhanced Operational Efficiency: Equipped with integrated inventory management systems, the Distribution Center will significantly streamline OTC's internal processes. These efficiencies will result in faster order processing, reduced lead times, and increased productivity, ultimately ensuring that customers and vendors receive their products promptly and accurately.

Seamless Logistics Management: OTC's new Distribution Center boasts an intelligently designed logistics infrastructure, enabling efficient movement of goods and seamless coordination between various stages of the supply chain.

As OTC Industrial Technologies completes the development of the Cincinnati Distribution Center, the company is poised to set new benchmarks for operational excellence and customer-centricity in industrial distribution.

Location: 9446 Meridian Way, West Chester, Ohio 45014
About OTC Industrial Technologies
Established in 1963, OTC Industrial Technologies (OTC), https://otcindustrial.com, is one of the largest industrial distributors and service providers in the United States. OTC provides expert solutions for industrial motion control, factory automation, fluid power, pumping systems, spray finishing, power transmission, and compressed air systems. OTC operates a broad geographical footprint and delivers value to customers through its primary operating brands and divisions including OTP Industrial Solutions, AAP Automation, Air Technologies, Advanced Industrial Products, American Industrial Corporation, Buckeye Pumps, C&C Industrial Sales, Compressed Air Systems, Contrast Equipment, Crimson Electric, Critical Rental Solutions, Diversified Pump, Filter and Coating Technology, Furey Filter and Pump, IDG Compressor, Industrial Process Equipment Group, JCI, Keller Electrical, Laron, Midway Industrial Supply, Ohlheiser, PK Controls, Pumps, Parts & Service (PP&S), PumpTek, PSI Engineering, Tape Industrial Sales, TP Pump, and Tri-Power MPT.
---
---
---